LSD: Revelation of the Mind
by Peter Hannes
WELCOME, FRIENDS!!!
LSD: Revelation of the Mind, is a book that will attempt to explain what an LSD trip is, what tripping means, what a psychedelic experience is all about & how it can make people's lives better & the world.
PART 1
PART 2 – More than 100 chapters.
Preface – I recommend reading the preface before reading Part 2 and 3 in order to clarify its purpose and how the chapters are set up.
PART 3
So that there isn't confusion*, the chapters here are the same as the chapters that are listed to the left (on a desktop or laptop). When you're at any chapter, while still there, you'll be able to see the chapter list at the left. *For visitors viewing this site on a tablet or cellphone, please refer to the list of links at the bottom of the page.
Our Friends and Sponsors
If you are interested in supporting this website and participating in a link exchange between your site and this one or if you are interested in becoming a paid sponsor, please contact me at: phannes1969@gmail.com.
Visit: psychedelicadventures.com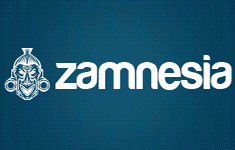 Of course there are many psychedelics that allow you to experience a trip. Such as magic mushrooms, ayahuasca, truffles, kana, just to name a few. On the website of our friends at Zamnesia you can find information about many of them.
Check it out
!